Revival
Scone Palace, Perthshire.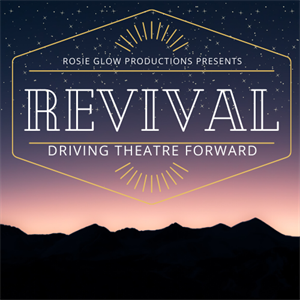 Revival is a first of its kind, exceptional drive-in live variety theatre extravaganza of non-stop singing, dancing, magic and humour.
This August prepare to be dazzled with a 1.5hr of show stopping performances on the grounds of Scone Palace.
Our family friendly show will have you on the edge of your car seats.
Please note, each person must have a valid ticket. The first person is included in Standard Ticket Cost. (excl. VIP)
More information about Revival tickets
Revival is a first of its kind, exceptional drive-in live Variety extravaganza of non-stop singing, dancing, music, humour and variety. This show will be socially distanced for the safety of the the audience and the performers.
You must have a working radio whether in your car or portable to enjoy the show as sound is connecting through an FM frequency. For more information: www.rosieglowproductions.co.uk/revival
Please note: All events are subject to ongoing license and government guidelines and approvals during these unprecedented times. As such, they are subject to change. In the event of cancellation due to Government regulations, we offer a 100% money back guarantee on tickets. Please note that we will not refund the booking fee, only the face value of tickets. Refunds will be received within 14 days of the event date.


BOOKING PERIOD: 15th/16th August 2020, 22nd/23rd August 2020 and 29th/30th August 2020
RUNNING TIME: Approx. 1hr 20 mins (Please Note: No Interval)
AGE RESTRICTION: This show is family friendly and welcome for all ages. To help us make sure everyone enjoys the show, your little ones need to be able to sit in your cars for the full length of the show.
VENUE: Scone Palace Perth PH2 6BD