The Wider Earth - Kids Go Free Offer Tickets and Dates
Sorry there are no shows for The Wider Earth - Kids Go Free Offer right now.
Past The Wider Earth - Kids Go Free Offer Events
More Information about The Wider Earth - Kids Go Free Offer
Booking Period:
2 October - 30 December 2018
Age Restrictions:
8+ The show is recommended for 8 years and over, however the puppetry and visual elements will appeal to younger people, but some of the Scientific content may go above their heads.
Special Effects:
Haze & Smoke, Strobe, and Gun shot sound effect
★★★★ 'A family-friendly account of Darwin's five-year voyage on HMS Beagle' Evening Standard
★★★★★ 'A beautiful show. An adventure full of wonder. Not to be missed' The Upcoming
'An engrossing spectacle. Visually terrific' The Guardian
A new theatre at the Natural History Museum has been unveiled for the award-winning drama The Wider Earth.
The European premiere of the award-winning drama
The Wider Earth
tells the story of the rebellious young
Charles Darwin
, and opens for a limited season in a new theatre at the
Natural History Museum
. Join the 22 year old Darwin on HMS Beagle's daring voyage to the far side of the world and discover the gripping story behind one of the most important discoveries in history. A cast of seven, remarkable puppetry, an original score, and cinematic animations all combine to bring to life uncharted landscapes in the theatrical event of 2018.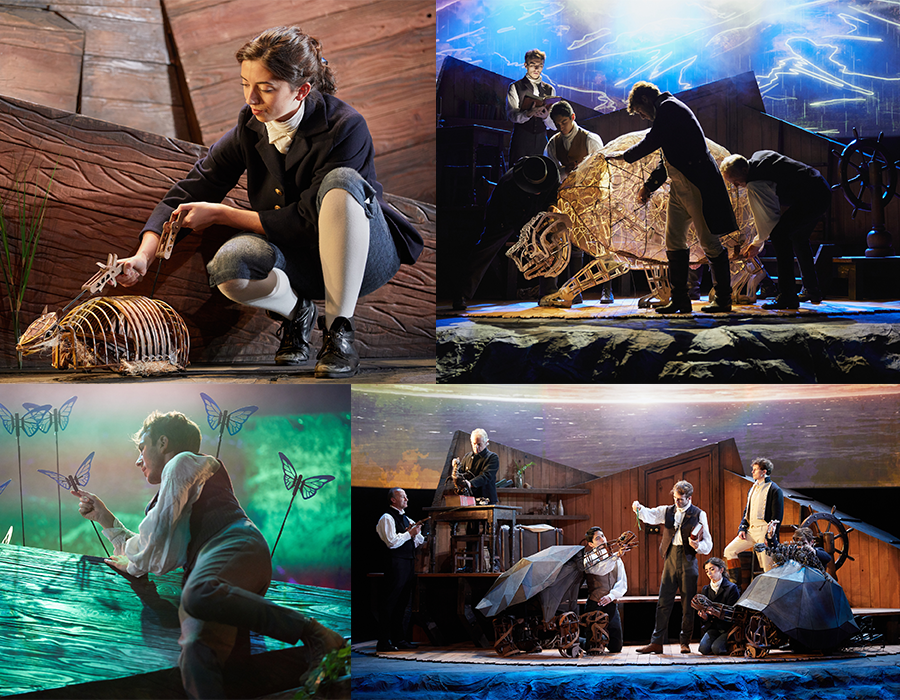 Photo by Mark Douet
Venue:
Natural History Museum, Cromwell Road, Kensington, London SW7 5BD
The Museum has three entrances, on Cromwell Road or Exhibition Road for matinees. For evening performances, patrons must enter the museum via the Queen's Gate entrance only.